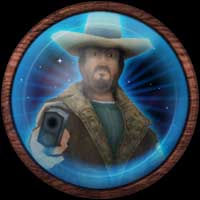 THE APPLICATION IS CRASHING?

This is a common issue with most iPhone Apps, but it is often not a problem with the app, but just a corruption in the OS. If you do not reboot your iPhone on a regular basis (like once every day or two) then apps tend to become unstable. But if your reboot your iPhone then you'll almost always find that apps that were crashing now run perfectly fine. So, if Billy Frontier is crashing on you just reboot your iPhone.
©2012 Pangea Software, Inc.
All product names are trademarks of Pangea Software, Inc. unless otherwise noted